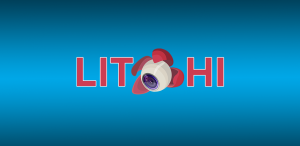 Litchi, the DJI's Phantom 3 and Inspire software to control your drone, developed by VC Technology Ltd, got an update today to version 3.0.1 (Android) and 1.3.0 (iOS).
The new version will detect automatically your drone model, contains bug fixes and most importantly, adds support for Phantom 3 standard and the new Phantom 3 4K. On the down side, it removes support for Phantom 2.
Perhaps the most important features for those who are way into photograpy are the two new camera modes: HDR and AEB.
HDR stands for High Dynamic Range, and is best suitable for compositions with both very lighted objects and very shady ones, like, for instance, a range of shades behind a mountain while the snowed peak adds brightness on top.
AEB stands for Automatic Exposure Bracketing. This will cause the drone to take 3 pictures of the same subject with different exposure, so later on you can choose wich one of the 3 works best for you.
You can know more and find links to download Litchi app (at a price) right here: